Greater Shepparton boasts an extensive range of educational options at all levels. Whether it's the first day of school, getting your first qualification or embarking on an MBA, education in Greater Shepparton can take you all the way.
Education offerings include 15 long day care facilities, 27 kindergartens (17 Council-operated), and 26 primary schools, several of which are located just a short drive out of Shepparton.
The newly formed Greater Shepparton Secondary College merges four former public secondary schools into a single super-school campus, creating a regional college of educational excellence. There are also three private schools – Goulburn Valley Grammar, Notre Dame College and Shepparton Christian College, and three tertiary options - GOTAFE, La Trobe University and University of Melbourne (with campuses in Shepparton and Dookie).
For those new to Australia and Greater Shepparton, the GOTAFE Multicultural Education Centre (MEC) can help you learn how to use English for reading and writing and play a part in your community—whatever your needs and abilities.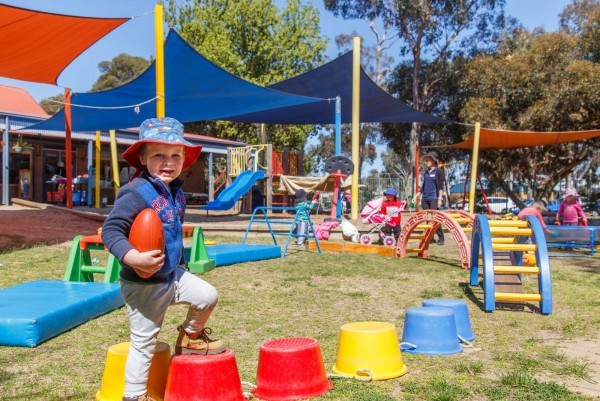 Primary Schools
Greater Shepparton is blessed with a mix of government and private Schools Primary Schools, from large urban schools in Shepparton to smaller rural schools that have great teacher-student ratios and local community involvement.
Please see below for the primary schools in our area. We are sure that you will be able to find a school that is just right for your family.
Secondary Schools
Our Secondary Schools develop the future leaders of our community. After the merging of Shepparton's four government secondary schools, Greater Shepparton Secondary College was formed to be ideally equipped to meet the needs and aspirations of young people across the area. (Construction to be completed 2022.)
Along with the private secondary schools in our region, our students have the time and space to commit to their studies and flourish in an inspirational environment.
Tertiary Education Providers